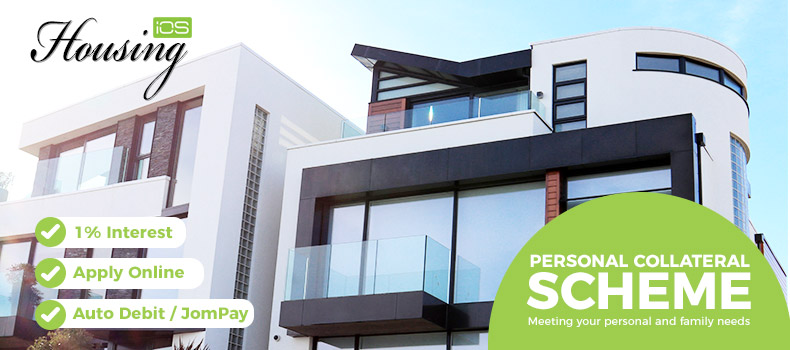 HOME COLLATERAL
We will evaluate your home collateral and if the value is up to the requirement, cash will be immediately provided together with collateral receipt.
Other than above, Shop Lots located at a strategic location or Condominium, Flats, Apartment House that has grant are also applicable for collateral purpose.
You will need to bring the document and provide to us for verification purpose. Redemption of your collateral items can be done after the remaining debt has been settled. You can only redeem the collateral items after you completed the remaining debt payment.
Property types
Residential
Commercial
Land
Residential
Flat
Apartment
Condominium
Serviced residence
Townhouse
Terrace
Super-link
Semi-D
Bungalow
Commercial
Shop
Office
Retail space
Factory / Warehouse
Hotel / Resort
Land
Residential Land
Commercial land
Industrial land
Agricultural land